Leela Huts and its surroundings encapsulate certain nice places worth a visit.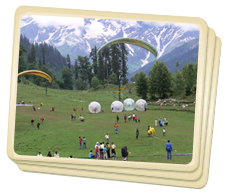 Solang Valley: The adventurous valley for skiing, paragliding and horse riding, Solang valley is located 16 km away from Leela Huts. Solang valley serves as a base camp for various popular treks. It is the venue of state and national level winter sports. Solang slopes are considered one of the best in the world for skiing. In winters a 15 to 26 feet high 'Shivlingam' is formed of the water falling from the hills.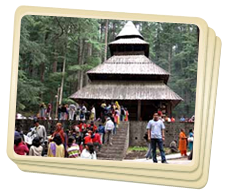 Hadimba Devi Temple: Hadimba Devi temple is situated at Dhungri in Manali, 4 km from Leela Huts. The temple was built by Raja Bahadur Singh in 1553 AD and has been constructed in Pagoda style. The temple is dedicated to Hadimba-wife of Bhima. Bhima was one of the Pandavas who visited this place during their exile.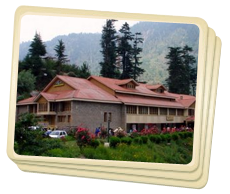 Club House: Club House, situated in Old Manali has a multi-purpose hall offering facilities for conferencing, indoor games such as, Snooker, Billiards,
Badminton and Table Tennis. It has a well-stocked bar and a skating rink too.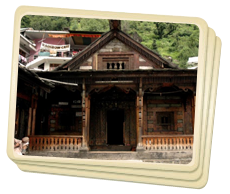 Vashishta: The village is situated at a distance of 4 km from Leela Huts. It is known for the hot water springs, asceticism of Rishi Vashishta and the temple dedicated to him. The temperature of these hot water springs coming out from under the rocks ranges between 111° F to 123° F. The 4000 years old temple of Vashishta Rishi contains a stone statue of the sage.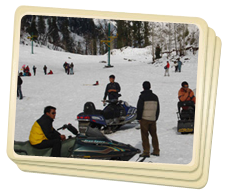 Rohtang Pass: The most spectacular gateway to Lahaul and Ladakh, Rohtang Pass is situated at a distance of 52 km from the Leela Huts. Rohtang Pass offers you a beautiful panorama of the uncharted Western Himalayas.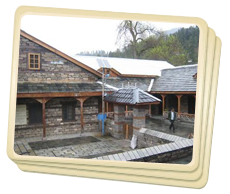 Naggar: Naggar, the old capital of Kullu is famous for the 16th century castle and Roerich Art Galley that preserves great creations of the Russian painter N.K. Roerich. The ancient village is splendid in nature and preserves the rich traditions of the past. The village remained the capital of the valley for about 1460 years. The village has many ancient temples dedicated to gods and goddesses and are fine examples of native temple architecture.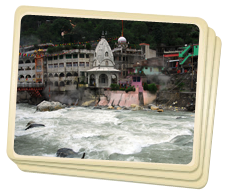 Manikaran: Manikaran is situated at a distance of 82 km from Leela Huts. It is known for its ancient temples, Sikh Gurudwara and the natural hot water springs.